What is the computing power in artificial intelligence?
In a normal computer, the CPU provides the power to help the computer run fast. When playing games, you need a graphics card to provide power to help the computer process graphics quickly. In artificial intelligence, you need to have a similar CPU andGPUThe hardware provides the power to help the algorithm quickly calculate the results.
BeforealgorithmAs mentioned in the process, the factory assembly line is the algorithm in the process of manufacturing the wooden table. In that case, the machine in the factory is like a computing power. The better the machine, the more advanced it is, and the faster the manufacturing process.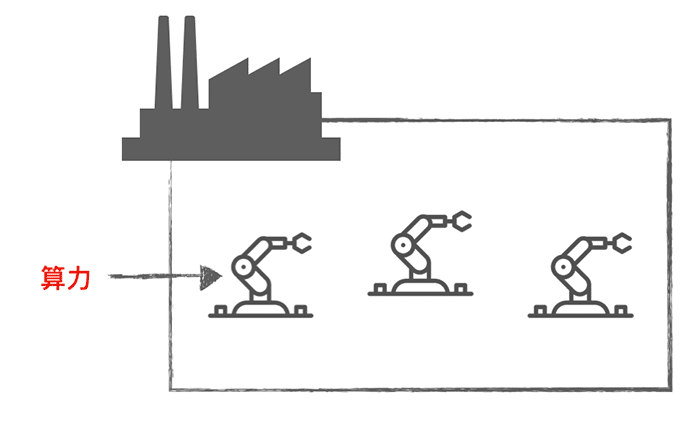 Wikipedia version
Techpedia version
Computing power is the process of using computer technology to complete a given goal-oriented task. Computing power can include the design and development of software and hardware systems for a wide range of purposes-usually to construct, process and manage any type of information-to help pursue scientific research, make intelligent systems, and create and use different media for entertainment and communication .
Wikipedia version
Computational power is any activity that uses a computer. It includes developing hardware and software, as well as using computers to manage and process information for communication and entertainment. Computation is a vital component of modern industrial technology. The main computing disciplines include computer engineering, software engineering, computer science, information systems, and information technology.
Extended reading